H1 is a small streaming media player that's packed with huge entertainment.
It'll open up a whole universe of movies, TV shows, web surfing, sports, music, photos, and much more right on your TV screen.
Get all your favourite online entertainment.
It's a cinch streaming all your favourite online entertainment right to your TV. Choose from an array of services like Internet browser, Local VOD Apps, TV Apps, and Kids Apps.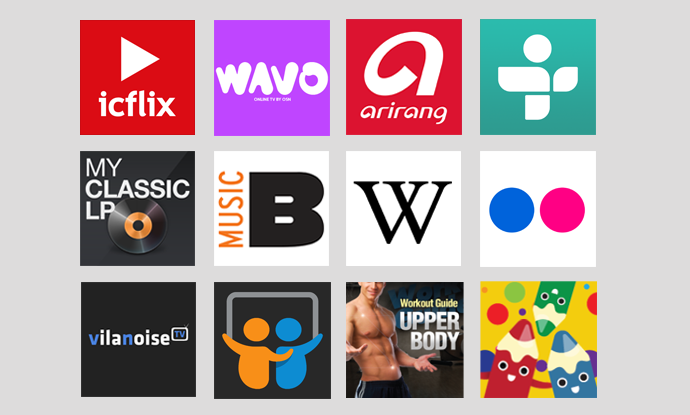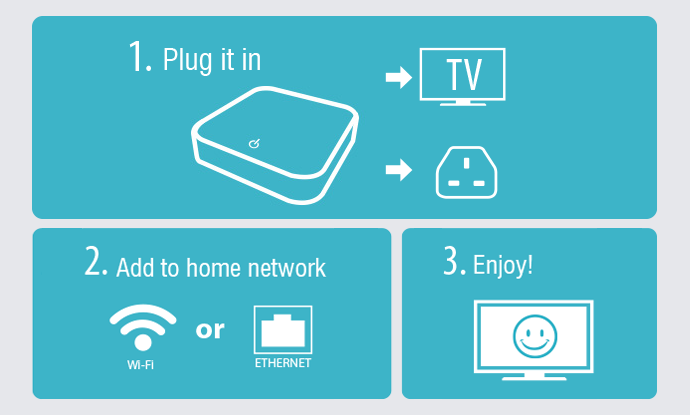 Just plug and stream.
Simple to set up, easy to navigate, and just plain fun all around. Watch whatever catches your fancy whenever you want. Enjoy the latest blockbuster movies, hottest TV shows, and more.
Big Screen, Bigger Pleasure
Finding your small screen too confining? Then blow it up. Stream your movies, photos, and music from your phone, tablet, or laptop to your HDTV, and enjoy them with friends and family in your living room. Made to be small, H1 is made for the big screen.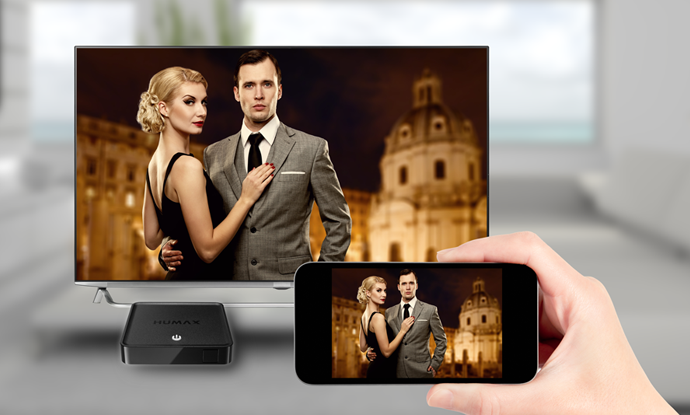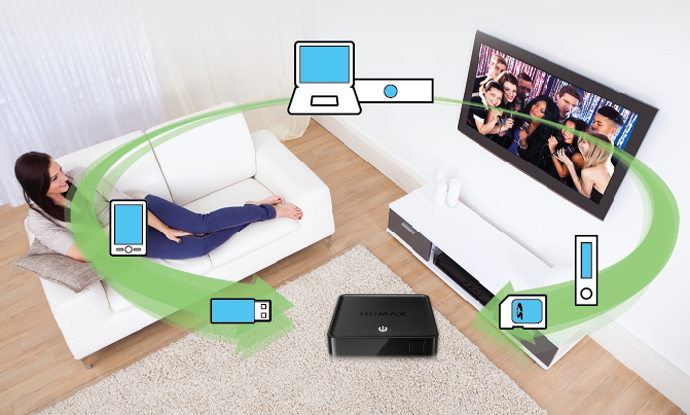 Share content easily.
UPnP, network protocols including Samba, FTP, and WebDAV, and USB and Micro SD card ports
Sharing has never been easier.
Just plug a device into the USB port of your H1, or better yet, set all your devices on the same network and simply let H1 find and access every file you have.
Play all your digital media content.
With Media Player, browse, access, and play all your media content regardless of file type. You can also play content directly from your mobile, tablet, laptop, or other devices on your HDTV on the same network. Media Player also supports network protocol including Samba, FTP, and WebDAV.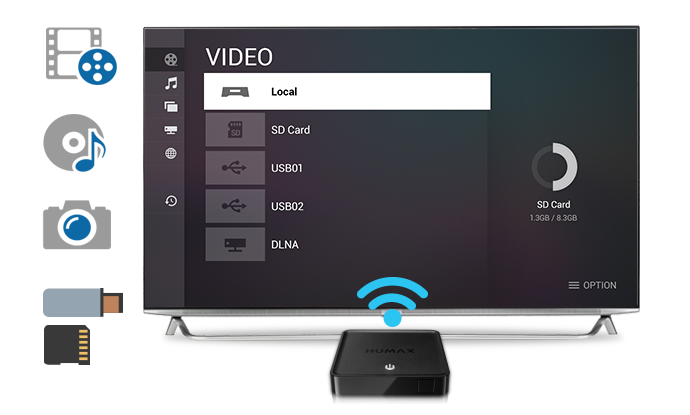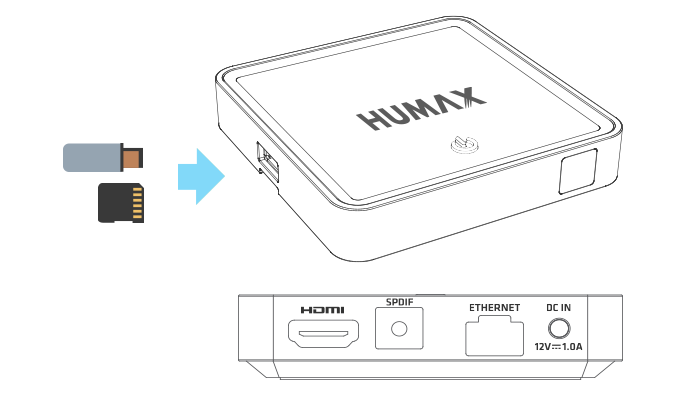 Manage your files easily.
File Browser application allows you to manage your files with ease.
Plug any storage device into the USB 2.0 port or the micro SD card slot. Play your content directly from a flash or external hard drive.
Set up is easy.
Setting up your H1 is a no-brainer. Just use your mobile*, and let HUMAX Play Remote App be your guide.
* You can also use the remote control for set up.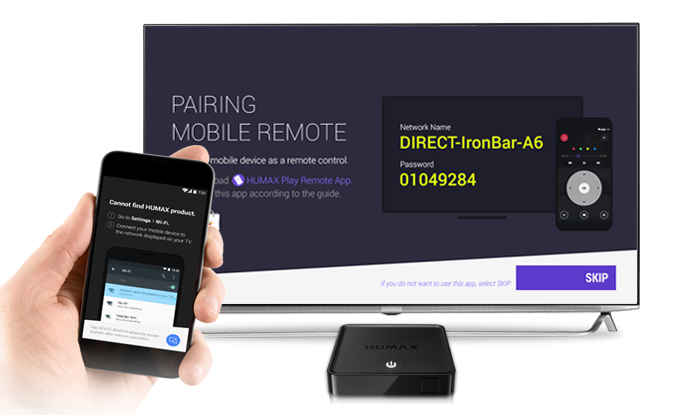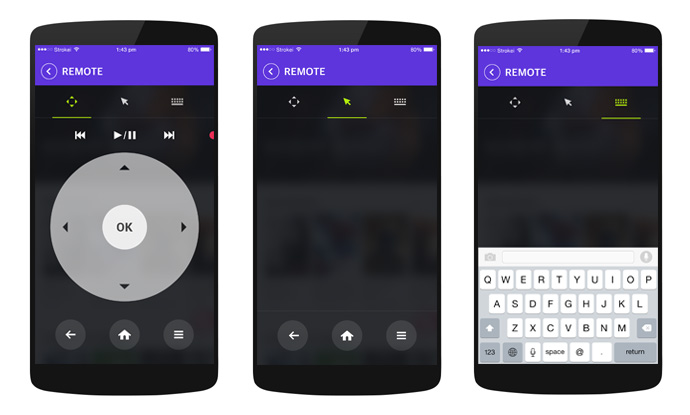 User-friendly Mobile Remote App
Take control with our very own mobile remote app on your iPhone (iOS7 or later) or Android phone. Just download the app from Google Play Store or iOS App Store.